About our Dad and Yuma Auto & RV Sales Center:
Yuma Auto and RV Center is a Family Owned and Operated Dealership which takes GREAT Pride in assisting Everyone with their transportation needs.
The Hodgin family (Dave SR.)İmoved from the Midwest to Southern Arizona (Yuma) back in 1987 and has been working in the automotive sales business ever since.


Having owned several businesses in Yuma he is still hard at it today, (when we let him work anyways).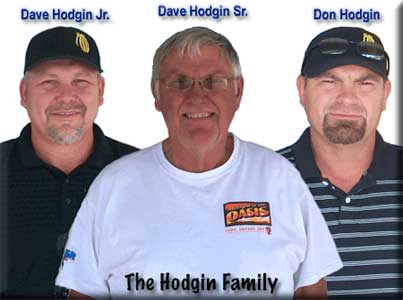 Don & Dave:
Don Hodgin moved to Yuma Arizona from South Dakota in 1990 and began a career with the State of Arizona working there for 14 years before following in my Dads footsteps in the Automotive sales industry in 2004.

Dave Hodgin Jr. also moved to Yuma Arizona from South Dakota back in 1988 and began working for the State of Arizona before following Dad's footsteps in 2000.


Yuma Auto & RV Center is a
Certified Dealership by:

Our Family Business:
All together the Hodgin family has over 40 years of Automotive and RV sales experience to make our customers buying experience the way it should be, smooth, simple and straight to the point.

Dave Jr. and Don work year round while Dave Sr. is seasonal, after all he has earned it!!! Its easy to recognize the midwestern values that are apparent in every deal, that has been a staple forİour family growing up to respect and earn everything we have accomplished, realizing nothing is free in this world and you must work hard to achieve success.

Yuma Arizona is home now to us, Dave Jr. and Don have children that we raise here and we do the best we can to support local charities and sponsor local events.

We have used the slogan "Yuma's True Family Dealership", because after all that is what we really are!